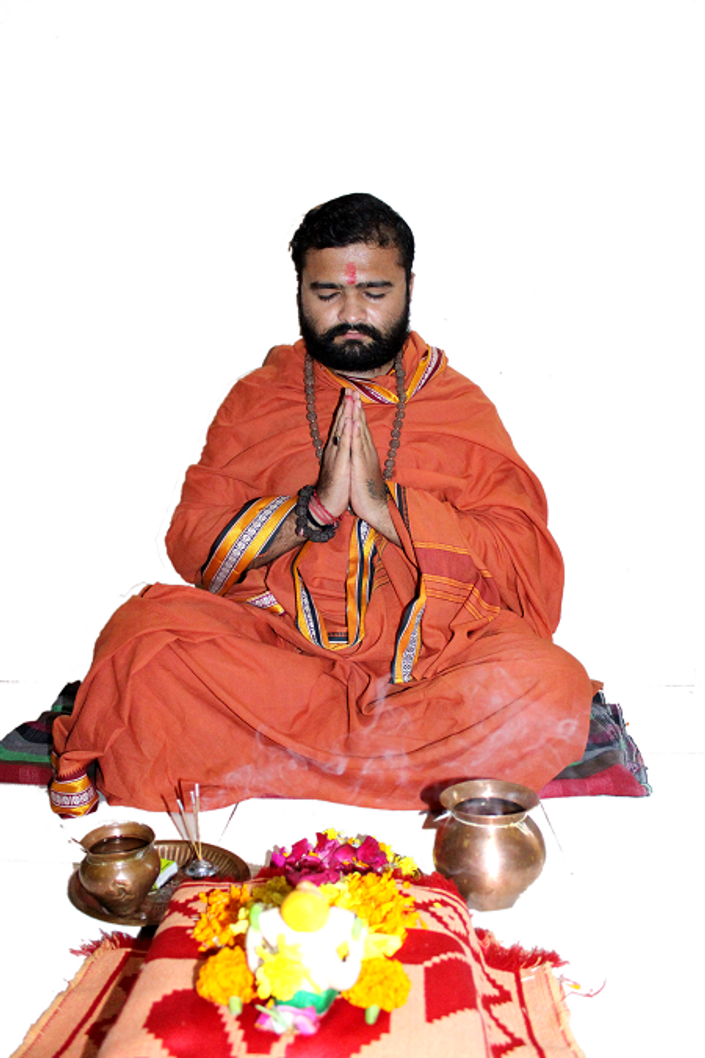 Mastery in Mantras Course
Attain Mastery Over Vedic Mantras in Less Time
Do you want to learn more about Mantras?

Have you been chanting Mantras for a very long time without any results?
Do you want to get all benefits of Mantras
Don't know the right procedure of Mantra chanting and Mantra Siddhi?
Do you think distractions and lack of concentration in Mantra chanting is your problem?
Or wrong guidance is your problem?
Or lack of consistency is your main obstacle in your Mantra chanting?
Do you know why ancient sages and Gurus never fail in Mantra Siddhi?
Do you now believe that Mantras have no benefits and chanting them is not helping you at all?
Don't worry you are not the first one losing faith in Mantras, as a matter of fact all beginners lose faith at one point or other and most of them stop chanting Mantras.
In fact chanting Mantras is one of the easiest techniques of solving your problem along with overall benefits.
We often hear the miraculous powers of Vedic Mantras and the myriads of benefits it offers to the sadhaks after attaining Mantra Siddhi. But in spite of knowing the benefits and putting our best-foot forward, we often falter in our Siddhi. Isn't it?
So what we will do?
We have to attain Siddhi or Mastery in the Mantra to get all the benefits.
To attain Mantra Sidhi or Mastery, you need to chant your Mantra continuously for a long time, it might take longer if your heart and mind are not in the right place.
Many Gurus claim that by continuous chanting, the Mantra will take deep root in your consciousness as a result you will keep chanting this Mantra subconsciously and even in your sleep.
But Sometimes, even after completing the Siddhi, we aren't able to reap the benefits.
Failures in our Mantra Siddhi are often attributed to many factors, but most of all, it is our inability to chant the Vedic Mantras and to do the Vedic rituals properly.
Just because of our lack of knowledge of this ancient wisdom, we aren't able to taste the nectar of Mantra Siddhi.
You have to choose right place, best time, right direction, yoga pose and right asana for Mantra Sidhi. You have to do many rituals like Invoking Lord Ganesha, Pavitrikaran (Sanctification), Aachman (Sipping Water), Sankalp (Resolve)
Do some meditations and Prayanama to increase your focus, concentration and absorption of Mantra's vibrations.

But don't worry!
We have taken into account all the problems faced by our seekers and neatly designed our "Mastery in Mantra Course" so that even a layman or a child can attain Siddhi or Mastery by simply following our videos.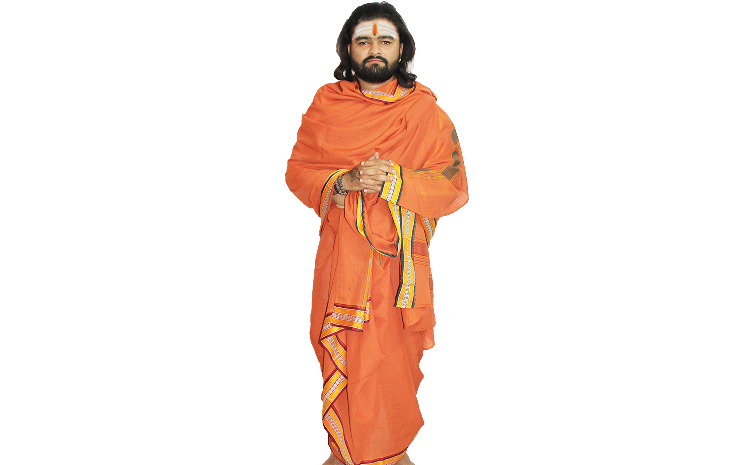 Here we will teach you how to attaining the Siddhior Mastery in Mantras.
Just Mantra chanting is not enough!
Mantras have a set procedure which needs to be followed for Mantra Siddhi.
For example all Vishnu Mantras needs to be chanted sitting on a carpet made by dry grass. By doing this Lord Vishnu gets impressed easily and you can get your wish fulfilled.
Mantra chanting is a science with set instructions. Because of our hectic lives we try to amend some instructions according to our convenience, for example certain Mantras needs to be chanted at midnight but many people chant it during the day or late evening. This mantra will not give any benefits. Remember to follow the procedure given as much as possible.
You have to do vedic rituals, chant according to vedic rules and follow a procedure
Here a seeker is informed of all the crucial requirements for the Mantra Siddhi(Mastery) and the importance of each of them.
What you'll learn
There are some essential pre-requisites of a Mantra Siddhi(Mastery) which a seeker should be well prepared before diving into the process.
These pre-requisites can be arranging for important things and learning of crucial skills required during the Siddhi(Mastery).
The program enlists all the basic requirements of Mantra Siddhi(Mastery) such as asana, posture, mudra, time and other details. The mentor will guide you through each of the requirements and the ways to do it.
All the processes and rituals related to the Mantra Siddhi(Mastery) will be dealt sequentially by our expert mentor through audio-video demonstration.
We will help you in understanding every process and finally guide you all the way through the Mantra Siddhi(Mastery).
We will provide you with the details of all the daily rituals that a sadhak has to do before and after mantra chanting. The mentor will make you understand the importance of each ritual in the Mantra Siddhi(Mastery).
You will get all the steps of the rituals. The mentor will demonstrate and instruct you how to perform each ritual. You can practice each of the rituals before finally moving to your mantra Siddhi(Mastery).
We will also help a new seeker to get motivated and venture into the ocean of Mantra siddhi(Mastery). Any of the mental block and hurdles that a seeker has will be cleared out in this part.
The seeker will be informed about every ritual and their significance. We have tried our best so that our seekers understand the rituals thoroughly.
Finally, a seeker will be taught to do OM Mantra meditation & Pranayama to improve concentration and focus while doing the Mantra Siddhi(Mastery). This will also help you in controlling the breathing process during the actual meditation.
We'll be covering the complete mechanics of How, When, What, Where of every aspects of the Sadhana.
Who this course is for:
Want know about Mantra.
Know how Mantra Works.
Basic of Mantra.
Don't Know How to Attain Mastery in Mantras.
Don't know the Steps of Mantra Siddhi(Mastery).
Don't Know the Vedic Rituals for Mantra Siddhi(Mastery).
Don't Know How to do the Vedic Rituals.
Don't Know How to Improve Concentration and Focus.
Your Instructor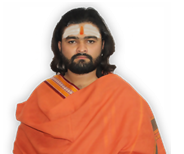 Hello Friends,
A warm welcome to the digital platform of "Mantra Sidhi Sadhana Program"!!!
I am Milan Dada, younger son of Shastri Lal Maharaaj. I have many years of experience in the field of Astrology and Vastu Consultancy. In this program, I would be mentoring and guiding my seekers through the entire course.
In order to help you navigate through the important rituals, I would be assisting you with all the steps with clear demonstration. These rituals will be taught on a daily basis.You simply need to follow up.
Since the languages of the mantras are in Sanskrit, I will also guide you in chanting the mantra.
This program will help you attain mastery and sidhi over Mantras. Vedic Mantras are sacred hymns and has the capacity to transform your life and lead you to a happier path. All your daily life problems and sorrows would vanish away on completion of your mantra siddhi. However, you will start feeling positive changes in your life from the very beginning of the program.
Course Curriculum
Introduction
Available in days
days after you enroll
Important Tips
Available in days
days after you enroll
Pre-Requisites of a Mantra Sidhi Sadhana
Available in days
days after you enroll